Meet our skilled and productive CoBal Lab team! We welcome requests for information about our work and collaboration opportunities.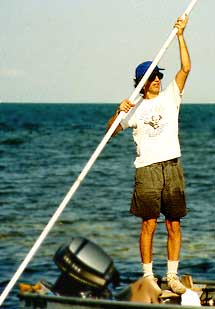 John J. Jeka
Principal investigator
Dr. John Jeka joined the University of Delaware in 2017 as Professor and Chair of the Department of Kinesiology and Applied Physiology. Dr. Jeka is internationally recognized for his work on human locomotion and balance, with a specific interest in how information from multiple senses is fused for upright stance control. His interdisciplinary research team, which included kinesiologist, biomedical engineers, physical therapists and mathematicians, investigates basic mechanisms in adaptive sensorimotor control in healthy individuals and in patient populations with neurological diseases. With over $10 million in funding, Dr Jeka has been continuously funded since 1994 with grants from the National Institutes of Health and the National Science Foundation as well as private foundation such as the Shriners Foundation and the Erickson Foundation. He has published over 80 articles and has patents on assistive devices to aid mobility.
Undergraduate Students
Mark DiNicola
Taylor Edelman
Evan Yarnall
Scott Weiss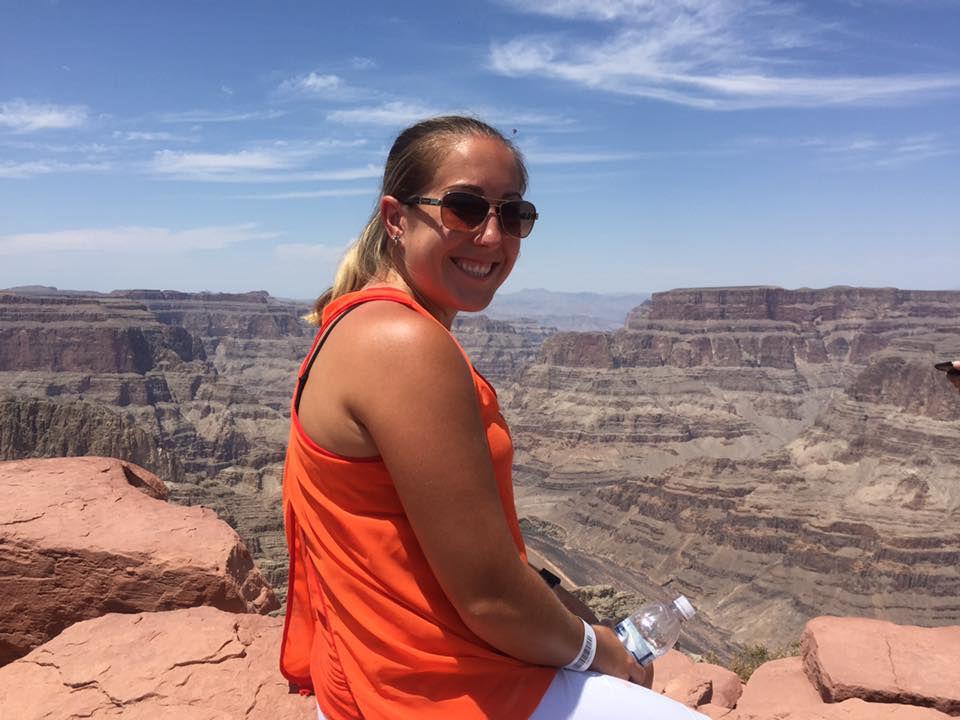 Jaclyn Caccese
Post-Doc
Jaclyn received her BS in Bioengineering from the University of Pennsylvania, and her MS and PhD in Biomechanics and Movement Science from the University of Delaware. At Delaware, she focused on head impact biomechanics in soccer. She is currently investigating how subconcussive head impact influences vestibular and visual processing for maintaining balance during gait. She loves to run, eat, and spend time with her husband and two amazing dogs, Franklin and Maximus.
Projects
Balance during walking after concussion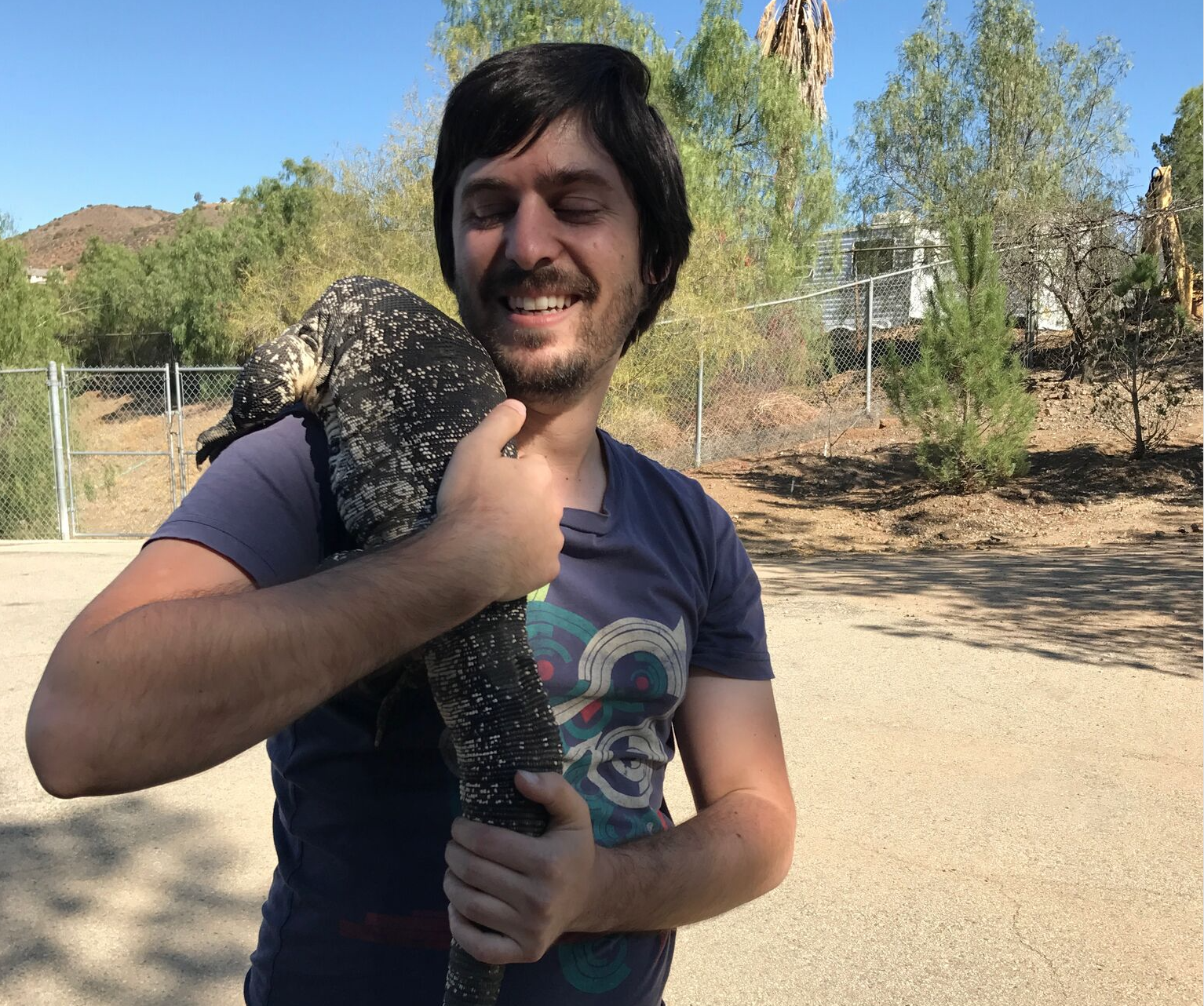 David Grenet
Post-Doc
David joined us in Delaware after completing his PhD at UNSW Sydney. Coming from a background in engineering, he developed an interest in sensory physiology which led to his doctoral work on sensory contributions to spatial orientation. David is excited about applying this knowledge to investigate sensory contributions to balance during walking in Parkinson's disease. When he gets out of the lab, David enjoys fencing and taking photos with old film cameras.
Projects
Sensory processing and balance control during walking in Parkinson's disease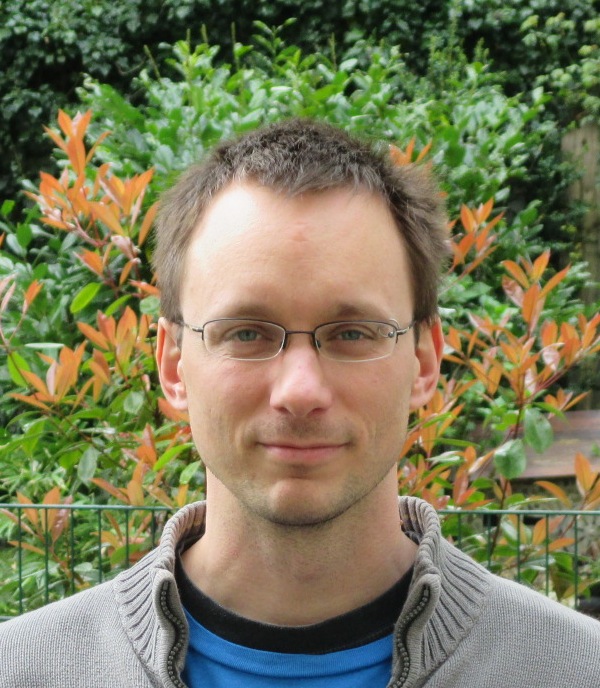 Hendrik Reimann
Post-Doc
Hendrik studies how humans maintain balance during walking. He induces artificial sensations of falls in people by electrically stimulating the vestibular system or moving a projected visual scene. Hendrik was born as a mathematician, then grew up doing a Ph.D. in theoretical neuroscience at Ruhr-University Bochum, Germany, and now turned into to an experimental neuroscientist with a focus on neural control of movement. Hendrik is currently funded by a Research Fellowship from the German Research Foundation (DFG). In another life, Hendrik balances playing board games, rock climbing and badminton with the excruciating delight of family life with two kids.
Projects
Mechanisms of Balance Control during Locomotion
Balance During Obstacle Avoidance
ArmSense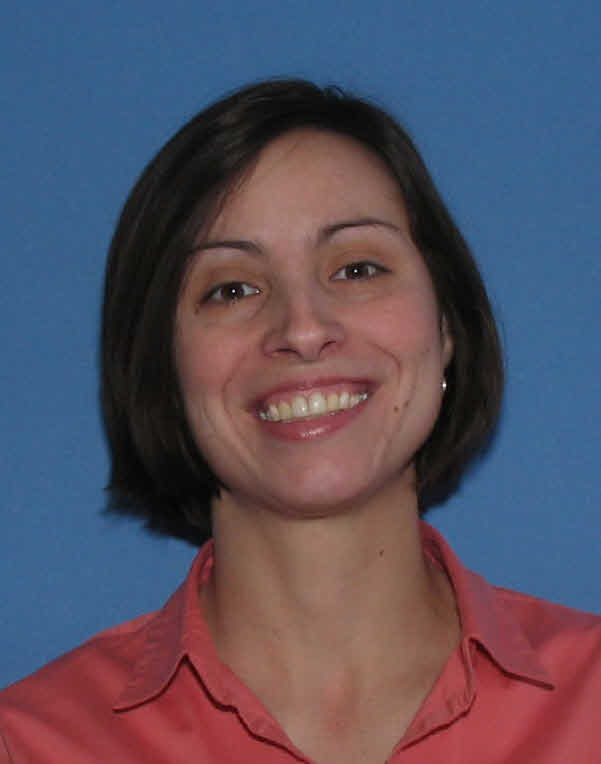 Liz Thompson
PhD Student
Liz is a PhD student in Temple's Kinesiology department, and an Assistant Professor of Instruction in the Physical Therapy department. She received her BS in Sport Science, Psychology, and Music Performance from the University of Richmond, her MPT from MCP-Hahnemann University (now Drexel University), and her DPT from Temple University. She is credentialed by the Board of Physical Therapy Specialties as a Neurologic Certified Specialist. Her research focuses on investigating how deficient balance mechanisms may lead to behavior such as "festinated gait" and improving mobility in people with Parkinson's disease using wearable sensors. Liz likes trail running, camping, and creating anything adventurous in the kitchen.
Projects
ArmSense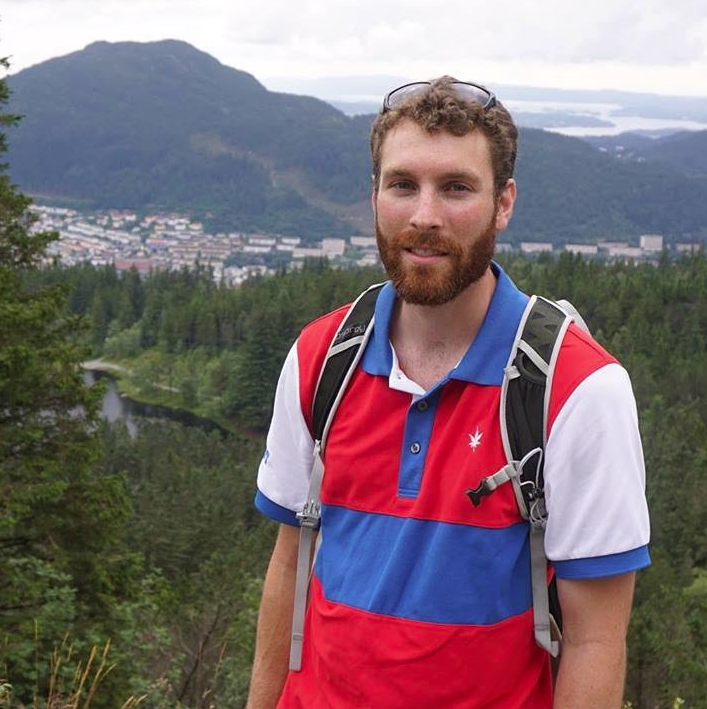 Tyler Fettrow
PhD Student
Tyler is a transfer PhD student in the Biomechanics and Movement Science (BIOMS) program. He completed his Bachelor degree in Kinesiology at West Chester University. Tyler has developed skills in programming, biomechanics, gait analysis, and data analytics. He has used these acquired techniques and analytical skills to assist in uncovering the balance mechanisms during walking in both healthy and patient populations. Tyler is a sports enthusiast, participating in activities ranging from racket sports to kayaking and fishing.
Projects
Mechanisms of Balance Control during Locomotion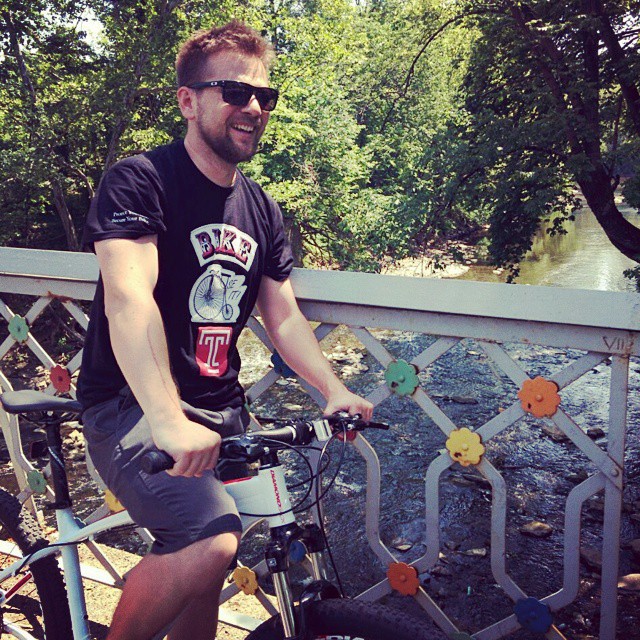 Fernando Vanderlinde dos Santos
PhD Student
Fernando is a PhD student at the Biomechanics and Movement Science program and former NeuroMotor Science student. He was born and raised in Brazil, where he graduated in Physical Therapy at Universidade do Estado de Santa Catarina (UDESC). Fernando practiced in his own clinic, working mainly with spine/hip injuries and balance impairment patients. He is the author of "Videogames na Saude e Reabilitação", a book about the use of videogames and virtual environments for rehabilitation. He develops virtual environments for use in different projects. Fernando's main focus is in vestibular impairments in people with concussions. His interests are wearable technologies and haptic devices. When Fernando is not at the lab, he likes to bike, ski and perform martial arts.
Projects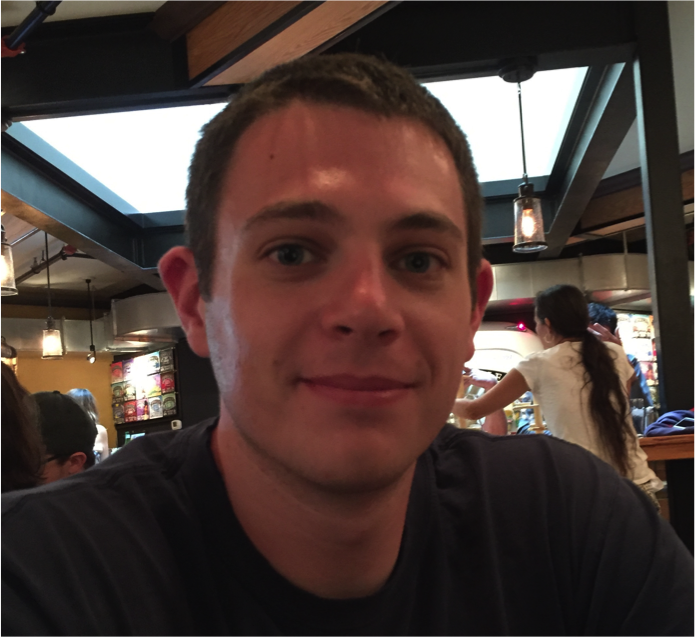 Ian Sotnek
PhD Student
Ian is a PhD student in the Biomechanics and Movement Science (BIOMS) program. He received his BS from the University of Connecticut and his MS from Merrimack College, both in Exercise Science. Previous research has been focused on investigating the dose-response relationship between physical activity and physical function in mobility-limited older adults. His current research interests lie in investigating movement dysfunction across a variety of conditions, including traumatic brain injury and Parkinson's disease. When not in the lab, he can frequently be found rock climbing, watching football, or being mediocre at trivia.
Projects
Balance during walking after concussion
Mariana Gongora
PhD Student
Mariana is an International PhD student in Health Science with funding from the Brazilian Government (CAPES). She received her BS and MS in Kinesiology from Federal University of Rio de Janeiro (UFRJ). Her main research interests are in the field of motor control. Mariana has been studying how the brain integrates sensory information during manipulation tasks using Quantitative Electroencephalography (qEEG) for the past 6 years. At the University of Delaware, Mariana will study another piece of the puzzle…how the body responds to sensory inputs in order to maintain balance during gait. Mariana loves outdoor activities, ballet, and movies.
Projects
Balance during walking after concussion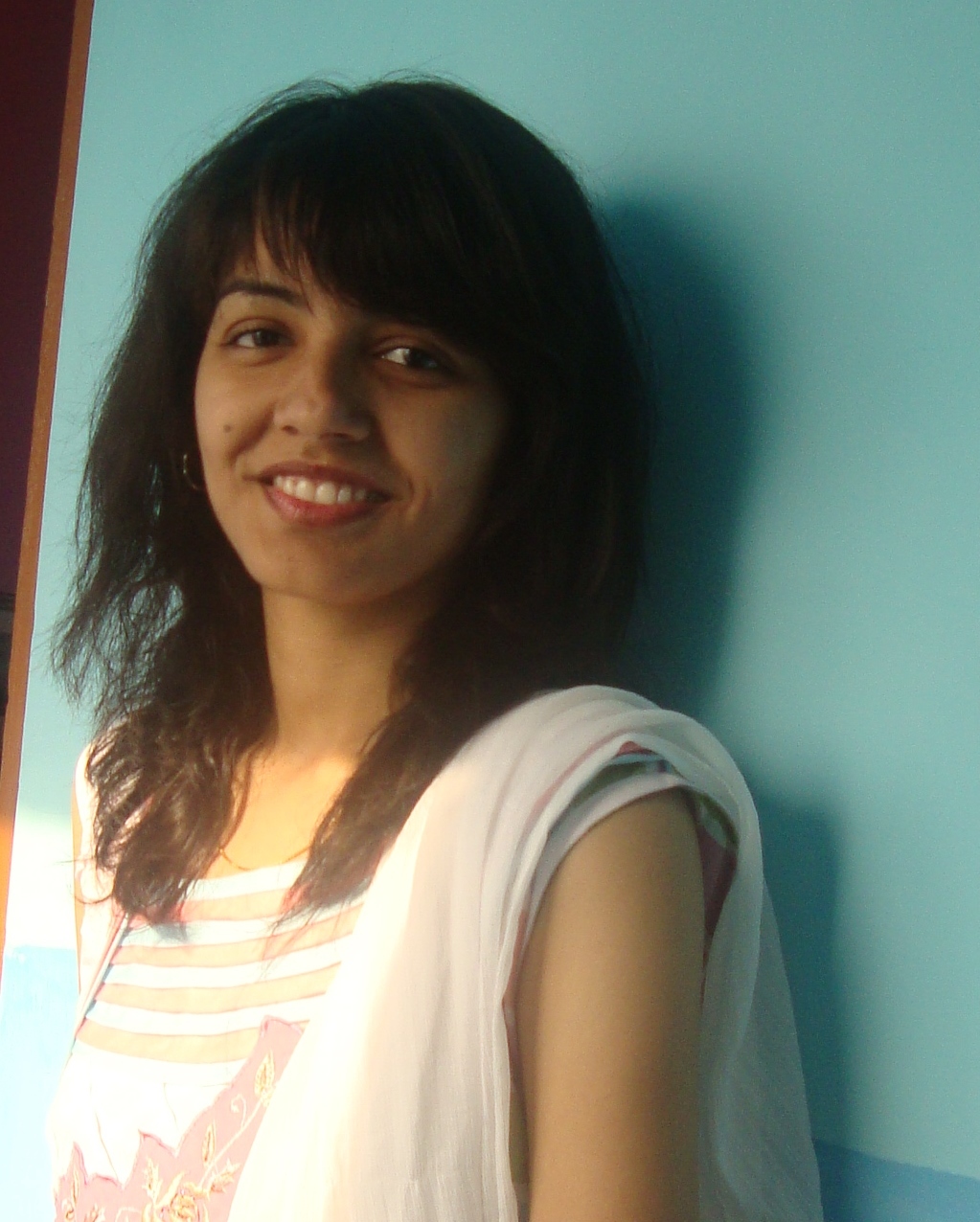 Roshita Rathore
PhD Student
Roshita is currently a doctoral student with undergraduate degree in Physical Therapy from Mahatma Gandhi Memorial Medical College, India and a masters degree in Kinesiology from Boise State University, USA. She is currently working on how individuals maintain upright balance while maneuvering over/around obstacles.
Projects
Strategies of obstacle avoidance during human locomotion
Lab Alumni
Post Docs
Hamid Bateni
Wolfram Erlhagen
Graduate
David Clizbe
Tippawan O-Phartkaruna
Yuanfen Zhang
Elena Ravaioli
Katie Amenabar
Leslie Allison
Kaleb McDowell
Kelvin Oie
Paula Zago
Lisa DePasquale
Alex Elahi